Although it's known as a thriving urban destination, Raleigh actually has a number of breathtaking views and beautiful spots. In fact, there are a number of scenic locations perfect for popping that special question!
If you're in search of the ideal spot to propose to your sweetheart, you're in the right place. Here's a quick list of Raleigh's five most beautiful locations. Once they say yes, give us a call to discuss becoming a homeowner in the city where it all happened!
Without further ado, here are the five best places for proposals in Raleigh.
JC Raulston Arboretum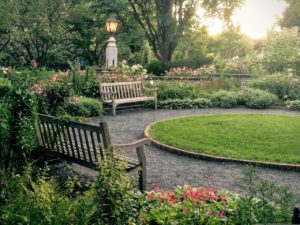 A Raleigh staple, the JC Raulston Arboretum has one of the most diverse collections of plants adapted for use in the Southeast. Here, you'll discover gorgeous landscaping and an array of eye-catching plants and natural foliage.
Come here at sunset or twilight for a private moment with the flowers. Imagine the beautiful aromas of the many different flowers mingling together as you pop the question to that special someone.
NCMA
The North Carolina Museum of Art is always worth a visit. It's an especially enchanting location if you're planning a surprise or hosting a special event. Browse romantic art or stroll through the museum's grounds to see breathtaking art installations, classic paintings, and more.
It's great for an Instagram, a "promposal," or a traditional proposal because of its totally unique and breathtaking aesthetic.
Umstead Park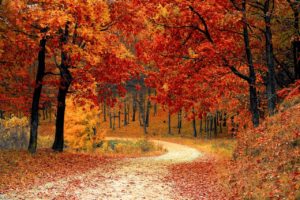 If you and your beloved are nature enthusiasts, William B. Umstead State Park is a phenomenal location to pop the question. Plan a hike through its scenic woods to feel at one with nature, and with your soon-to-be fiancé.
We definitely recommend going in the Fall, as the leaves are changing colors. It's an especially gorgeous time to take pictures!
NC State Capitol
If you met in Raleigh, had your first date here, and fell in love in the mist of the City of Oaks, what better place to pop the question than our State Capitol? It's a National Historic Landmark and one of the best examples of Greek Revival Architecture in North Carolina.
Standing in the wake of its classic architecture, and the rich history of our state, you're bound to feel a sense of amazement and awe.
The Rose Garden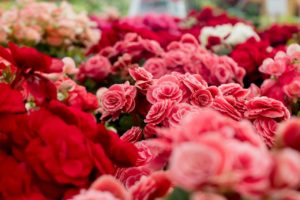 Finally, last but not least, what better place for a proposal than the Raleigh Rose Garden? Located on the grounds of the Raleigh Little Theater, the Rose Garden will transport you to our own little fairytale.
Enjoy beautiful blossoms from May to the first frosts of October. The array of different roses, including varieties of hybrid teas, grandifloras, and antique roses, perfume the area with delicious scents and a unique romantic atmosphere.
Personally, this is our top pick for a proposal location in Raleigh.
Ready to Settle Down with Your Fiancé?
You know who to call! What's a better wedding gift than a home?
We have home-buying resources, in-depth area guides, and an easy-to-use search tool that collectively make home buying a breeze. If you're ready to get started, give us a call today.