Fall is fast approaching, which means cooler temperatures and the beginning of pumpkin spice season. As temperatures continue to drop, it becomes an excellent time to start (and finish!) some backyard projects. There are plenty of budget-friendly updates and projects that will totally transform your backyard, many of which require only a weekend's work!
In fact, many of these projects can be completed in a day! Here are six backyard projects that won't break the bank.
Build a Small Garden Shed
We know what you're thinking: "You said this would only take a weekend!" And it will! A small garden shed won't take more than a weekend, especially with so many prefab sheds available at local home centers.
Spruce Up Your Garden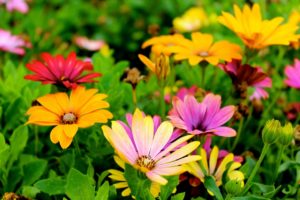 With just a few simple touches, you can transform a drab place for plants and shrubbery into a Pinterest-worthy garden of dreams. Here are two ways to instantly add charm to your garden:
With Colorful Potters
Transform hum drum items, think old tires and pots, into adorable planters with bright paints.
And an Edging
Now that you've perfectly adorned your garden with adorable planters, it's time to contain it! Adding an edge to your garden makes it look neat, tidy, and oh-so charming.
Build a Fire Pit
This is an easy afternoon project that will change the way you spend time in your backyard! Imagine spending those chilly autumn evenings surrounding a beautiful outdoor fire pit.
Peruse your local home centers like Lowes or Home Depot for paver stones. These are often less than $2 a stone, and are available in plenty of different styles. All in all, you'll need paver stones and paver sand to complete this project.
Create a DIY Sandbox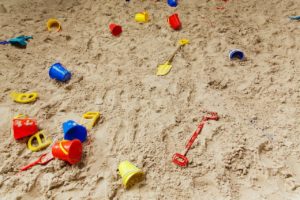 Need some backyard additions to keep your kids entertained? Try building a DIY sandbox!
Find the perfect spot in your yard for an eight-by-eight foot sandbox. Look for something with shade, but not directly underneath a tree (as this means you'll have to cut tree roots which may damage your tree.) Next, gather your supplies: you'll need wooden boards, deck screws, a circular saw, drill, and tape measure.
Lowes has a handy guide for building the perfect sandbox.
Create Your Own Fairytale
Nothing adds backyard ambience better than some string lights! Add rope lights to your backyard walkways or hang fairy lights across your backyard patio.
You can also drape lights across a wall or from trees for a beautiful effect.
Hang a Hammock
Nothing says relaxation quite like a backyard hammock. This project is very simple if you have two trees located close enough together (but far enough away) for a hammock. You can also install two posts to string the hammock across.
If you go the second route, you may want to install a shaded cover to protect your skin from UV rays.
Find the Perfect Backyard in Raleigh
Is your backyard no longer cutting it? Raleigh and the greater Triangle area is full of beautiful homes for sale with spacious yards. Find your dream home today anywhere in the Triangle!
Get in touch with us today to get started. We want to help you find the home (and the yard) that's right for you.