It's no secret that Downtown Raleigh is one of the Triangle's most exciting destinations! It may be smaller and more close-knit than other downtown areas, but it has an irresistible charm that you can't find anywhere else. Downtown Raleigh is a place for friends. It's home to gourmet restaurants, world-class entertainment venues, and a one-of-a-kind culture.
Catch jazz musicians performing on the street, discover your new favorite band for less than $10 at one of the many local divebars, or hit up one of the free museums found in this bustling area.
One of the best parts of Downtown Raleigh? It's constantly growing! In fact, a number of exciting new developments just opened that are going to change how you experience Downtown. Ready to dive in? Here are the newest Downtown Raleigh developments we're most excited about!
The Dillon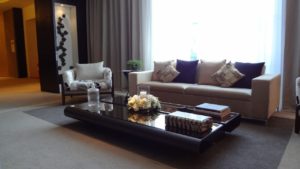 Located on a 2.5-acre city block bordered by South West Street, West Martin Street, South Harrington Street, and West Hargett Street, the Dillon is a revolution in Downtown developments. It's a mixed-use development comprised of an 18-story office tower, two six-story apartment buildings, and a parking deck. There's also space for local retailers in the office portion.
Once fully completed, the Dillon will offer delicious dining options like O-Ku Sushi and Weaver Street Market. Other retail offerings will include an Urban Outfitters, Heirloom Brew Shop, and Bishop Cuts & Colors.
One of the best parts of the Dillon is that it seamlessly blends the future of Raleigh with it's historic past. Named after the Dillon Supply Company, whose construction supply warehouse previously occupied this space in the District, the Dillon development incorporates design aspects of Old Raleigh with vision for a fully modernized, efficient, and cutting-edge future.
Raleigh Union Station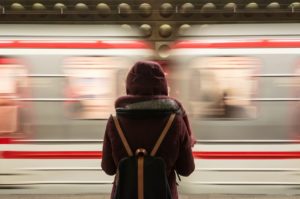 Trains are coming to Downtown Raleigh! If you've never traveled by chance, you now have every opportunity. The Raleigh Union Station is a welcome addition to the Warehouse District. At present, it features stunning designs that incorporate a little bit of the past with a little bit of the future. It has a totally unique interior built and designed from what used to be there — another warehouse from the Dillon Supply Company.
Once fully done, it will also feature an array of retail and dining offerings. But, best of all, it will give residents throughout the Triangle and the state of North Carolina an easier and more efficient way to travel for work, school, or fun.
Morgan Street Food Hall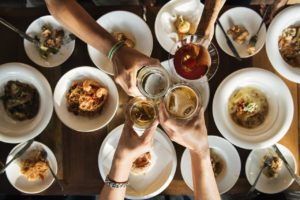 This is the one development we're most excited about (and we're not alone.) The Morgan Street Food Hall will change how you dine downtown. Imagine a typical mall food court, but with restaurants that you actually want to eat at.
Imagine a typical Friday night out with friends. You're all hungry, but no one can decide where exactly they want to eat. Luckily, the Morgan Food Hall has something for everyone. Here, you'll find a smorgasbord of delicious local restaurants and food retailers offering a variety of different cuisines.
Some of its inhabitants include Bella's Wood Fired Pizzas, Cousins Maine Lobster, Curry in a Hurry, and Wicked Taco. They also offer unique retailers like Two Brother's Jerky, Quintesscential Candles, and Carolina Fancy Foods.
Eager to Join Exciting Downtown Raleigh?
Then you better give us a call! As one of the Triangle's most sought-after real estate destinations, Downtown Raleigh is wildly popular among homebuyers. If you'd like to call this beautiful location home, now is the time to act.
Easily search Downtown Raleigh homes for sale, and get in touch with us if one strikes your fancy!